Scroll down to learn about the great artists who are making our event a big deal! We hope you'll be at the show to enjoy their music live. Click on their logos below for more on their upcoming gigs, merchandise and of course their music! Join WaveRadio Boston in spreading the word about new music that people actually want to hear. It's the Real Radio Revolution on WRBRocks.com!
21 GRAMS MORE | TYSK TYSK TASK | THE ENDORPHINS | FEE THE EVOLUTIONIST & RUBY SHABAZZ WITH DJ MYTH | ROSER | ROBOTIC HAWKS | RIVER SANG WILD | RENEGADE CARTEL
Rocking from Boston, Renegade Cartel aims to carry the torch of those who have rocked before. An all original, power-trio, bringing you tasty licks, scorching riffs, and a bit of sleaziness, the Cartel rides with 100% rock in our blood.
Among the uncertain times of 2020, suburban Boston band, River Sang Wild, was born. This indie alternative rock trio began releasing music in late 2021 with broken heart themes and catchy melodies…. in a garage pop kinda way. Since releasing their first single, "Love Train", they've continued putting out more music, paired with their continuance of energetic live performances. Members Danny McCarthy (Lead Vocals, Guitar), Harrison Foti (Drums, Vocals), and Rainor Vigneault (Bass, Vocals) sum up to be a soundbite of bad romance.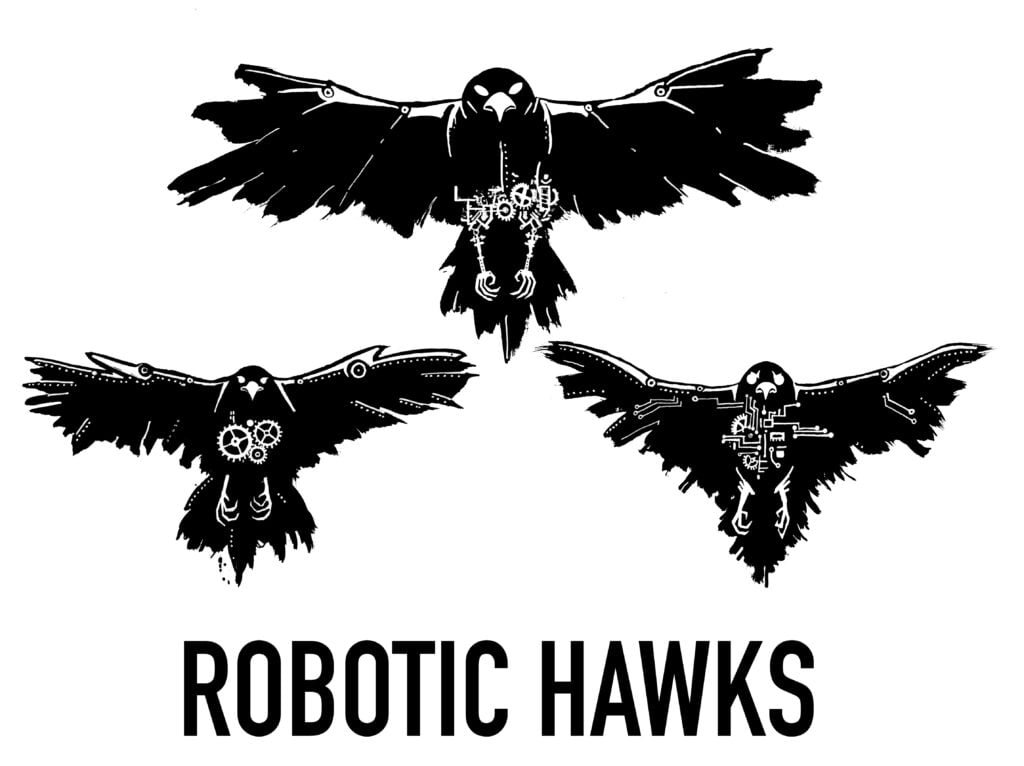 Founded on pub rock energy & teeming with pop hooks, Robotic Hawks are a full throttle 3-piece band out of Hudson, NH.
Fee the Evolutionist and Ruby Shabazz featuring DJ Myth
Fee the Evolutionist delivers a unique flow reminiscent of golden-era emcees. He's collaborated with mentor Ski Beats (Jay-Z, Mos Def & Camp Lo) and has had songs placed in movies and tv such as HBO, Amazon Prime and the NBA.
• In 2021 Fee was awarded the Best of New Hampshire award by NH Magazine for his musical contribution to the community.
• In 2022 Fee won first prize for best R&B/Hip Hop song in the prestigious New England Songwriting Competition.
• Most recently Fee took home the 2022 New England Music Award for Rising Star: New Hampshire.
Fee's latest project is a collaboration with #1 Billboard charting and legendary Boston hip hop artist Edo G. On the 50th Anniversary of Hip Hop, Fee & Edo talk about still having love for the music and bridging the generational gaps. "Without Me" has a boom bap classic feel that pays tribute to the culture while calling out anyone who is disrespectful of the genre. DJ Myth scratches up a hook that perfectly supports the sentiments that the lyricists convey. The future looks promising for Fee with a full length recording project in the works and performances planned throughout the Merrimack Valley.
Ruby's musical journey began as a student of music at the University of Lowell, lending her voice and songwriting skills to recording sessions and Hip Hop and R&B projects in and around the Boston area. Most recently, after taking time to develop her own style, Ruby will be releasing an EP in the style of R&B and Neo Soul called Inner Peace. Still incorporating the influence of Hip Hop, the project will be produced by legendary Boston Hip Hop artist Edo G and French producer Samerican. It will be a collection of songs written about her trials and tribulations through the pandemic of 2020 and her triumphs in the few years since.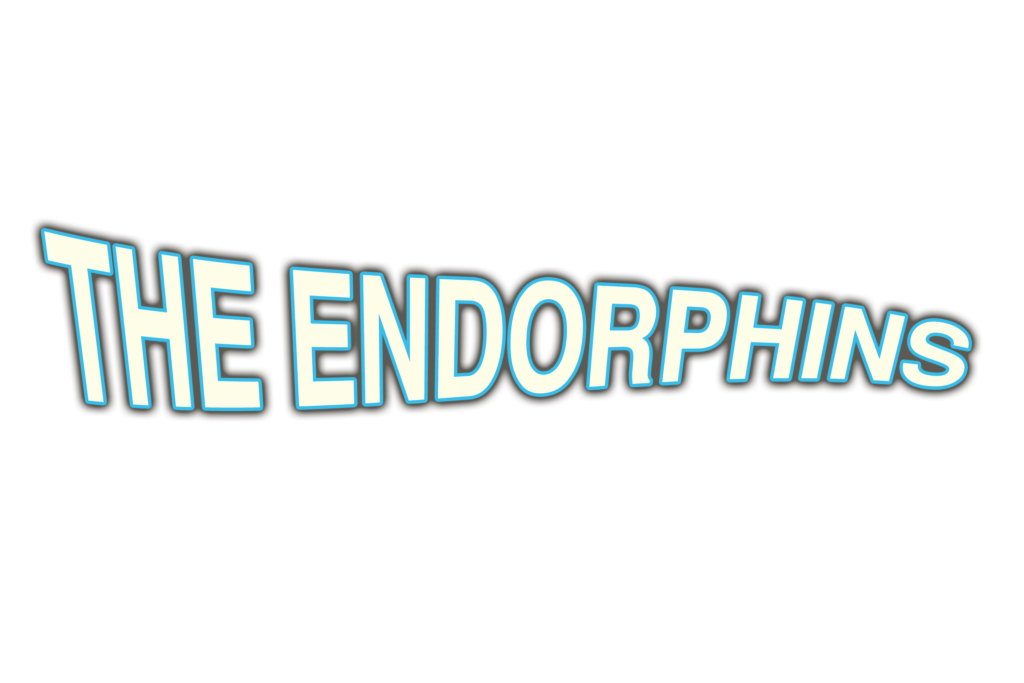 FORMED IN 2016, THE ENDORPHINS MUSICAL GENRE HAS BEEN CALLED EVERYTHING FROM SHOEGAZE TO PUNK TO GRUNGE AND EVERYTHING IN BETWEEN. THE BAND BEGAN PLAYING SHOWS AROUND THE BOSTON AREA IN THE FALL OF 2017, BRINGING A RAW AND ENERGETIC STAGE PERFORMANCE THAT BLEEDS WELL INTO THEIR RECORDINGS. THE BAND'S FIRST ALBUM, DEMENTIA PARALYTICA, WAS RELEASED IN OCTOBER 2019 AND ENCOMPASSED A GLIMPSE INTO A WELL-CRAFTED CHAOTIC STORM OF SWIRLING GUITARS AND THICK WALLS OF FUZZ. THE BAND PERFORMED AROUND THE NORTH EAST TO PROMOTE THE ALBUM IN THE WINTER OF 2020, INCLUDING ONE OF THE LAST SHOWS AT GREAT SCOTT BEFORE THEY CLOSED DUE TO THE COVID 19 PANDEMIC. THE BAND WAS ALSO SCHEDULED TO PERFORM IN THE 2020 ROCK & ROLL RUMBLE BEFORE IT WAS CANCELED. THE BAND RELEASED THEIR ANOMIC APHASIA EP IN JUNE OF 2021, PRODUCED BY TEQUILA SIRENS' SHAUN CURRAN. IN 2022, THE BAND RELEASED THEIR SECOND ALBUM, NOTHING IS REAL, RECORDED AT THE BRIDGE STAGE & SOUND IN CAMBRIDGE BY ALEX ALLINSON. DESCRIBED AS A "BLISTERING ROCK AND ROLL ALBUM OF HIGH-IMPACT WAVES OF FUZZ THAT REFLECTS OUR PARANOID TIME.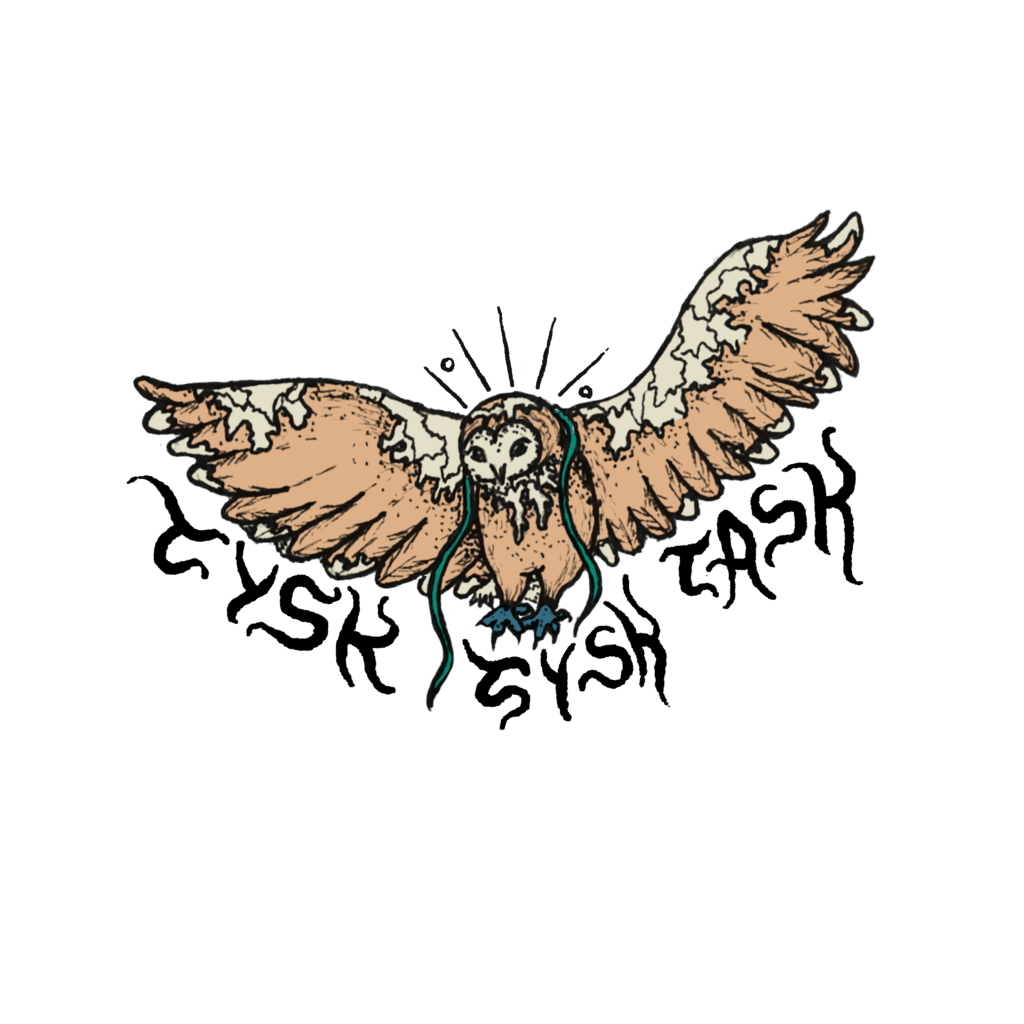 Tysk Tysk Task is a four-piece indie grunge band from Lowell, Mass. featuring front woman Samantha Hartsel and lead guitarist Rick Martel. TTT was a semi-finalist in this year's Rock and Roll Rumble and has performed live on WaveRadio Boston. @tysktysktask
21 Grams More overflows with the soulful sounds of music from a bygone era and it shows. Traces of Sly and the Family Stone, Stevie Wonder, and Muddy Waters, find themselves mixed with rock and roll sounds brought to us by many of the British bands of yore. The dirtied-up sounds of roots rock and americana ring out in everything they do.
Gritty and powerful vocals wrap around the haunting melodies perfectly and the lyrics are complemented by driving guitars. Skillful work on the keyboards moves evocatively from B3 organ gospel-style runs, to honky-tonk piano and everything in between. Passion seems to pour from the speakers as melodic basslines hold down the bottom end and complete the rhythm section with the drums locked in and driving the groove.
Hailing from Lowell, MA, RoseR formed in late 2019 and quickly began writing material with inspirations drawn from a broad range of genres. Rock, jazz, blues, surf, and grunge layer together to form a complex sound that is both nostalgic and innovative.
The band consists of veteran local musicians from ventures like Whiskey Duo, Rabbithole, Chuckin' The Reeds, The New Englanders, The 88 Rangers, and Tepid.
RoseR has three releases currently available on all streaming platforms as well as a new one in the works which can be heard soon.